We awake at 8:30am excited to be heading to Chicago. The good news was that because we were crossing timezones we were gaining an hour, so in reality it was like 7:30am.
It didn't take too long to pack up and check out before we were on the road. The drive was pretty easy with three lanes most of the way, however we had the dreaded toll roads to compete with. We had to stop three times and pay about $15. Talk about annoying!
Arriving into Chicago, we find our hotel and have a choice for parking. Either pay $53 per night for valet parking, or $28 per night for parking it ourselves. We decide the latter, then park and head to our room.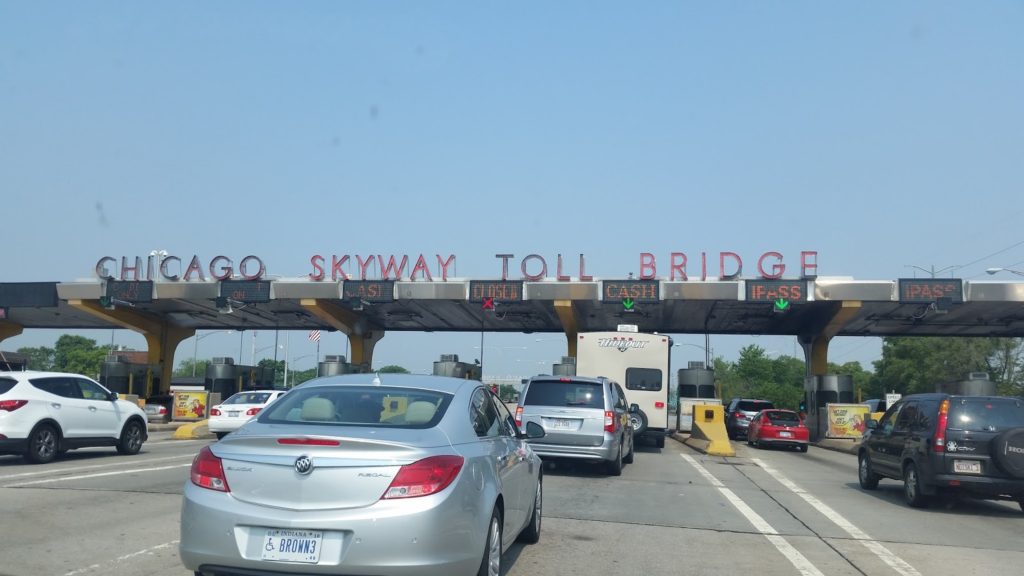 The hotel was positioned in an amazing location, pretty much dead centre of downtown and amongst all the major attractions.
Our room was pretty nice too, but a little on the small side. But compared to our tent, it was big!
Next we head out and grab some lunch, and yes you guessed it…
Jimmy Johns again! We walk around and get our bearings and check out Millennium Park, and then decide to book a 48hr pass to those double decker sightseeing buses.
They gave us a guided tour around the city plus allow you to jump on and off wherever you want, which would come in handy for our plans tomorrow. The tour was ok, but the guide seemed pretty obsessed with architecture and we started to get a little bored towards the end.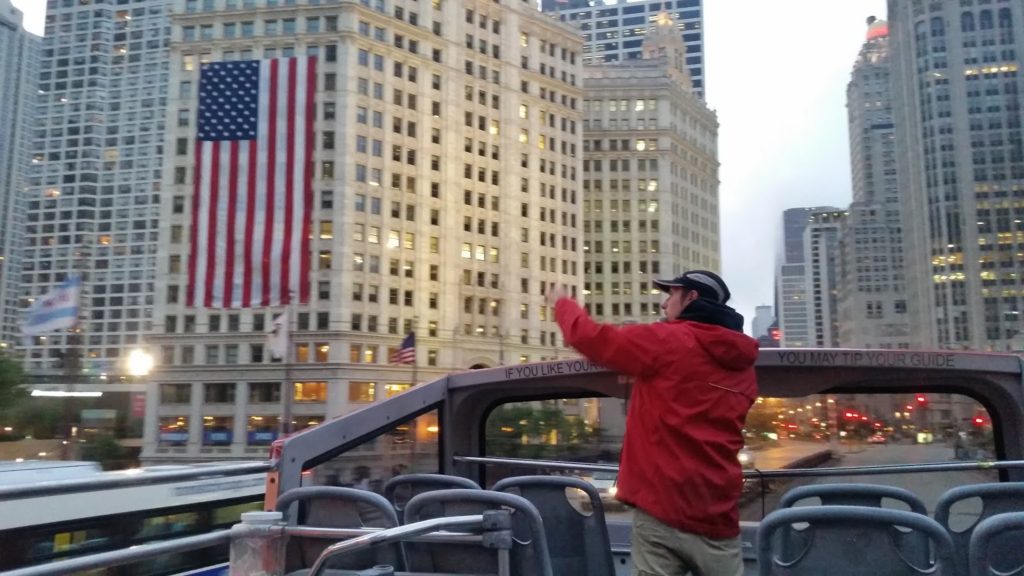 After going through the entire loop, we jump off and go for a little walk up the shopping district and even check out a massive bookstore where we browsed around for a while. We also stocked up on some tooth paste and some M&Ms.
We decide to head back to our hotel to get changed as the Windy City (as it is famously known) was certainly living up to its reputation. It was the first time on our entire trip we had needed to wear pants and a jumper!
Feeling pretty hungry, we decide to head down to Navy Pier which was a 20 minute walk along the Chicago rivers. Navy Pier is a much bigger version of Docklands back in Melbourne. They had a huge ferris wheel and other little carnival rides.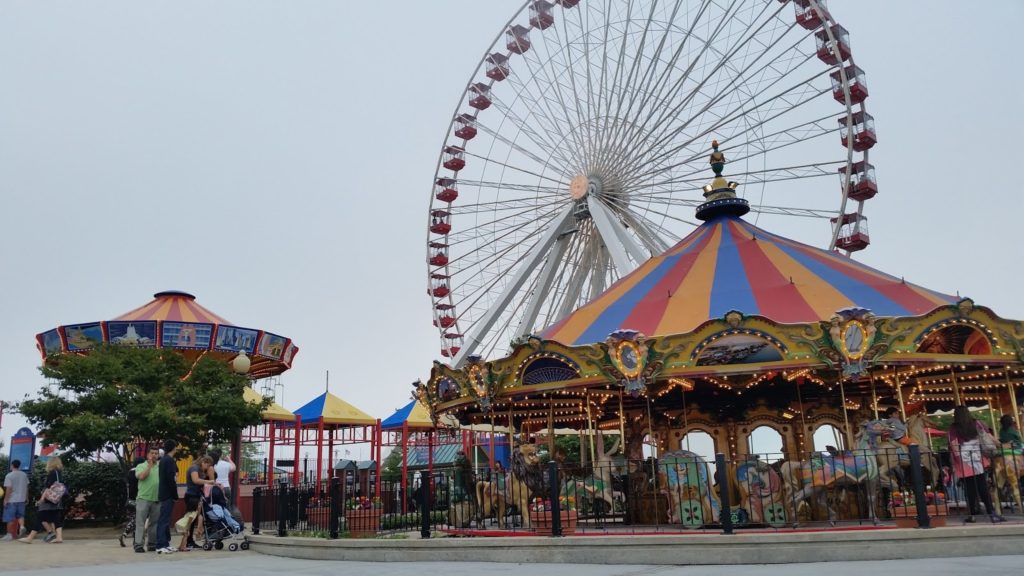 There was a pretty cool little restaurant by the river that we stopped by to have tea.
We had the Santa Fe salad as we watched the USA vs Germany World Cup soccer match, which to the delight of the Americans we were watching with, they won 2-0.
As part of our sightseeing tour bus, they also have included a night time version of it, so after waiting around for 45 minutes (it was meant to be 15 minutes…) we jump on. But it was so bloody cold that we jumped off early and went back to the hotel.
Our hotel is pretty cool as it has a little lounge area with a chess board and free coffee and snacks. After a game of chess and some work on the laptop, we decide to head back to the room to watch some telly before we hit the sack.
More Photos from Chicago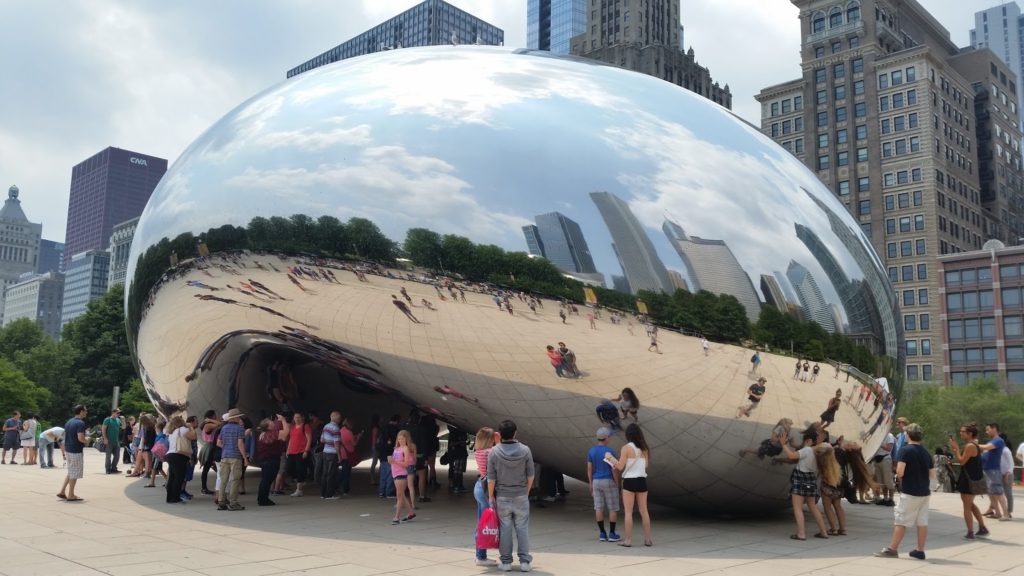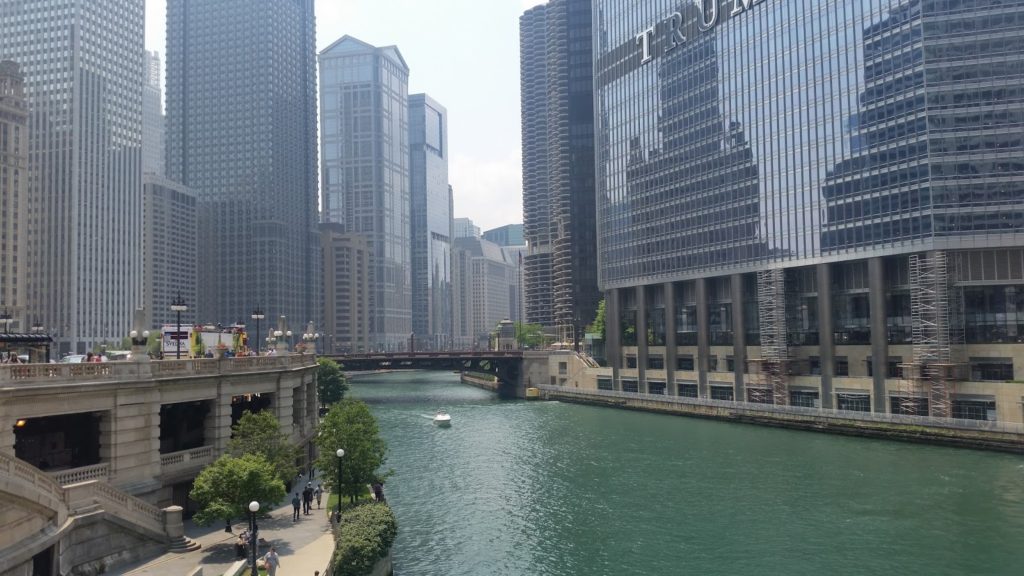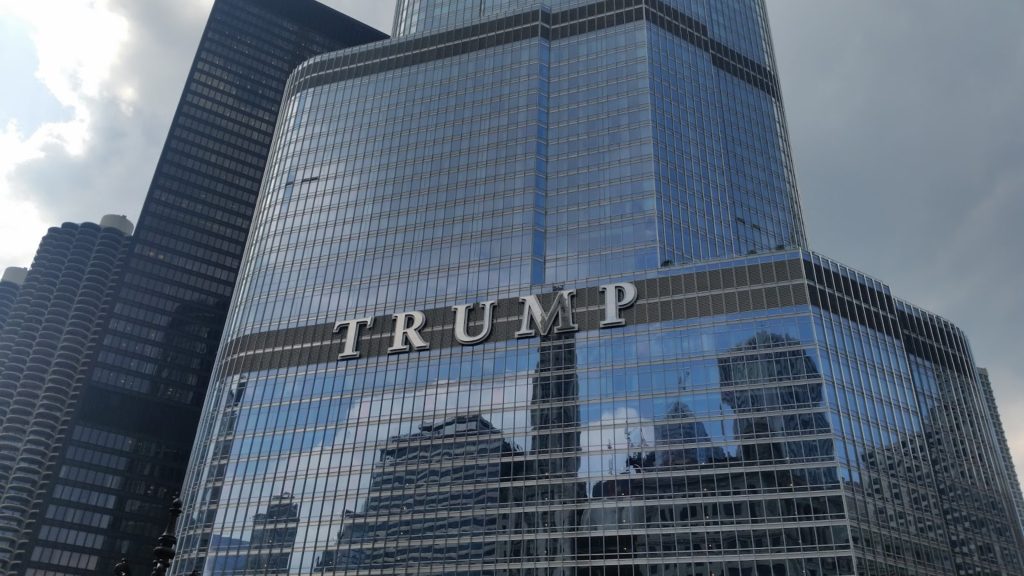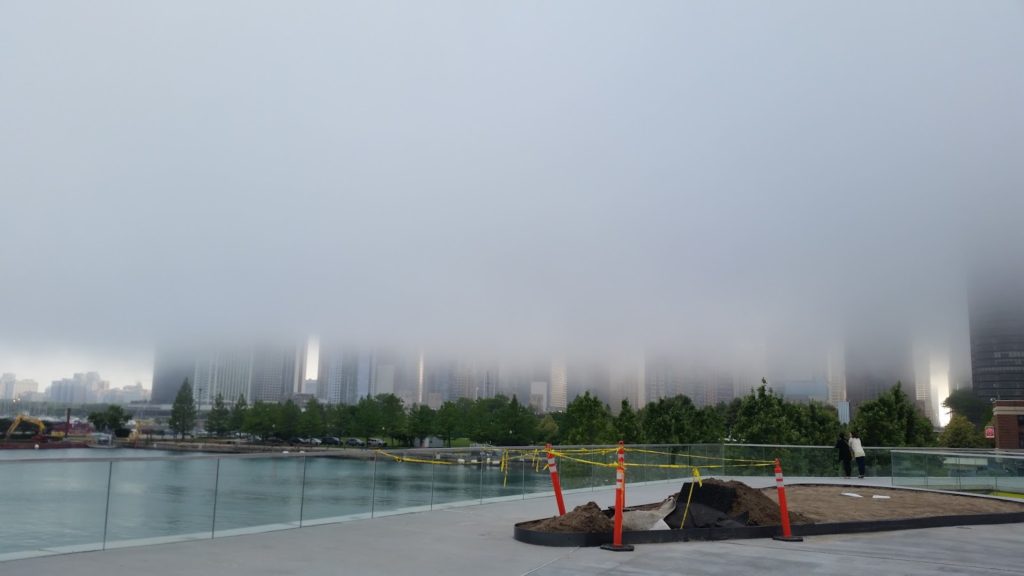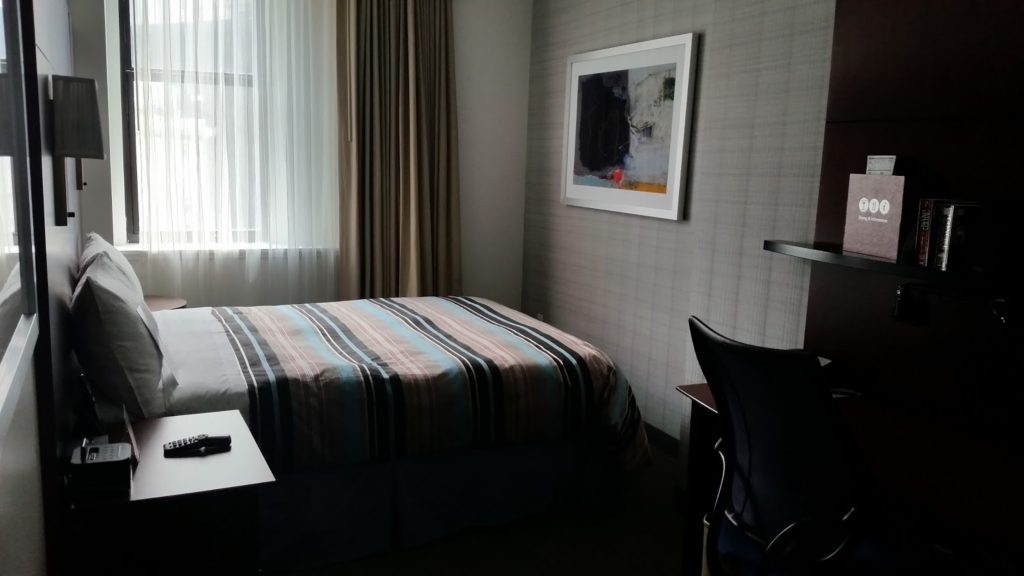 Where We Stayed in Chicago