Saturday began with a massive sound of thunder, not too dissimilar from our Shreveport camping adventure a few years ago. This was around 6am, so we decided to stay up.
This was our last full day with no plans, so we opted to do a bike ride to City Park, which is kind of like the Central Park equivalent of New Orleans.
After breakfast, we ended up walking to the blue bike station on Esplanade Avenue, almost the same spot we were walking around the other day when we went to the Music Factory.
The blue bikes are located all over the city. They are bikes you can rent and drop off at different stations throughout the city and are pay as you go, or roughly $8 an hour. It's a good setup.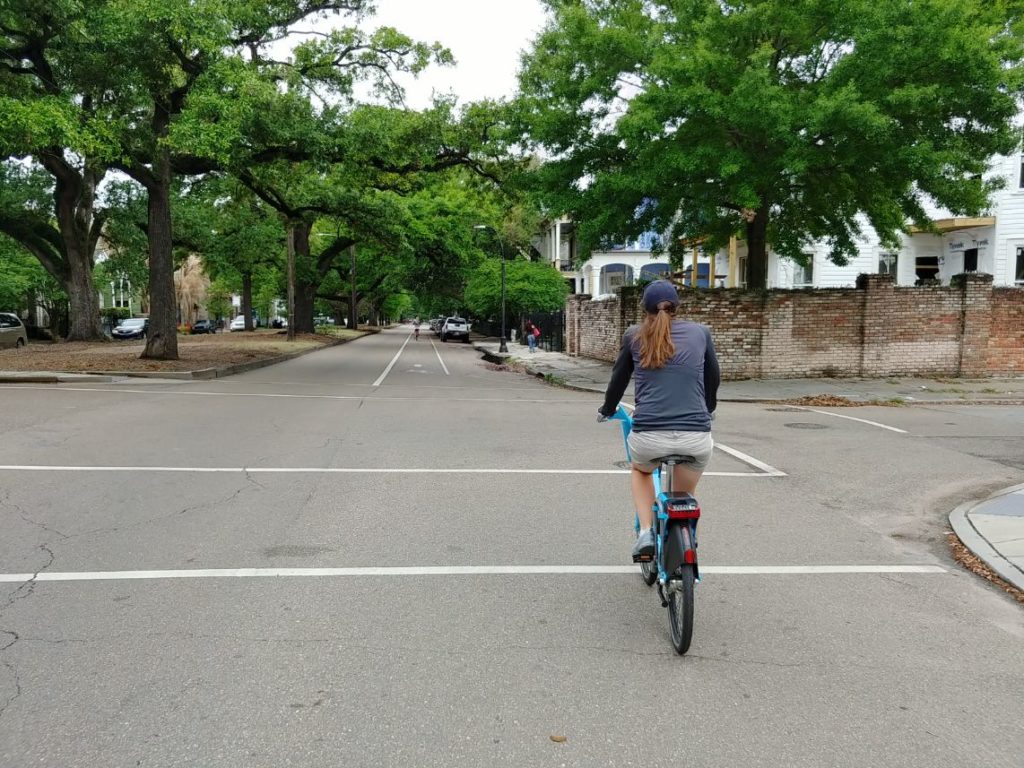 It took us just under half an hour to ride to City Park where we stopped for lunch and watched the locals play a game of kick football.
Then we went for a walk around the park and discovered New Orleans currently had their own version of the Begonia Festival currently on.
They were charging a heft entry fee, so we opted to continue our walk.
On our journey we discovered some very picturesque area, as well as some mallards. We crossed a little bridge, then on our way back to psycho white swans cornered us and then proceeded to attack Adam. It was one of the more funny things we saw for the day.
After the swan attack, we walked back to the bike station, just beating another couple by a matter of seconds for the final couple of bikes. Unfortunately for us, the bikes were broken, so we walked to the next station.
Ironically, at the next station we arrived just seconds before that same couple and got the last bikes again. Needless to say, they were frustrated.
Along our ride home we stumbled upon a Whole Foods grocery store so decided to stock up on some healthy snacks and some lunches for the next few days. Then we headed back to the room for a rest.
After an hours rest, we decide to go for a walk to Smoothie King Stadium here NXT Takeover was being held.
We didn't have tickets, but thought there may be some festivities on. Along the way we eve bought a Smoothie King smoothie! Bad idea, as it turns out.
On the way we got talking to a couple of guys from Ohio along the way and they were super nice. We briefly flirted with the idea of buying tickets to the event, but opted not to when we saw the ticket prices.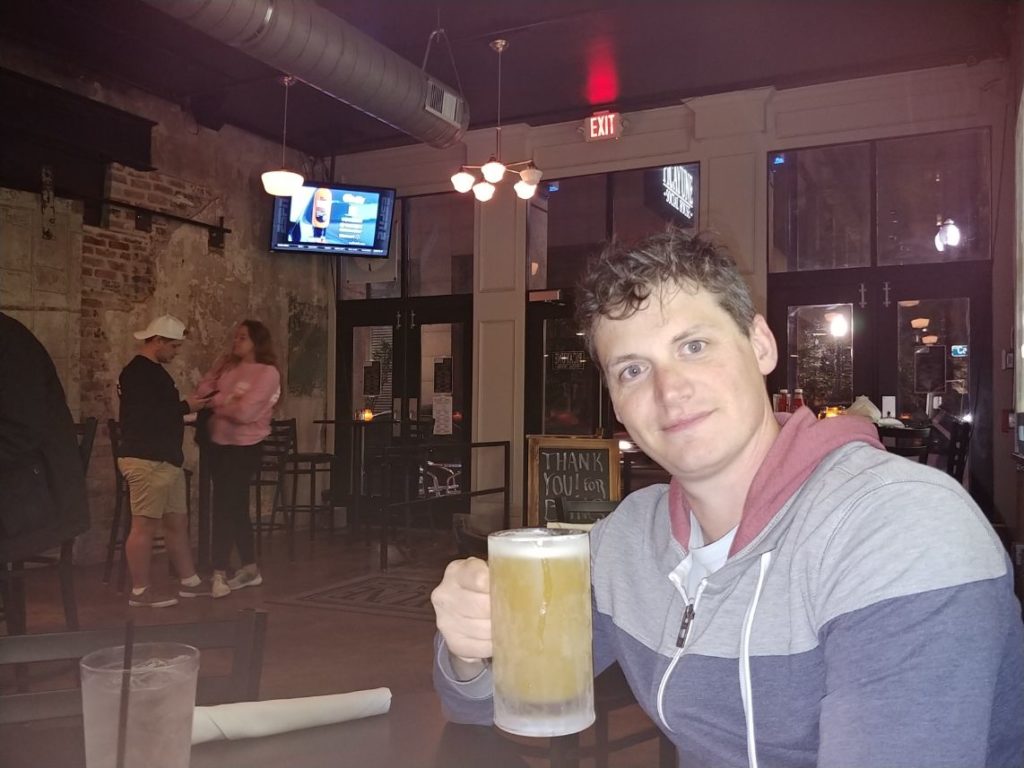 After that walk, we watched some of the Clippers and Nuggets match in the room, which turned into a blow out.
Then decided to go for tea at a restaurant named Picayune Social House that was surprisingly very nice, something that's rare in this city!
They had some nice vegetarian options and we settled here for an hour, watching the Warriors-Pelicans match, while following a couple of other games on the phone that had big playoff implications.
After tea we caught up with the other two at Walk On bar ad went for a late night walk up Bourbon St to see what festivities were going on.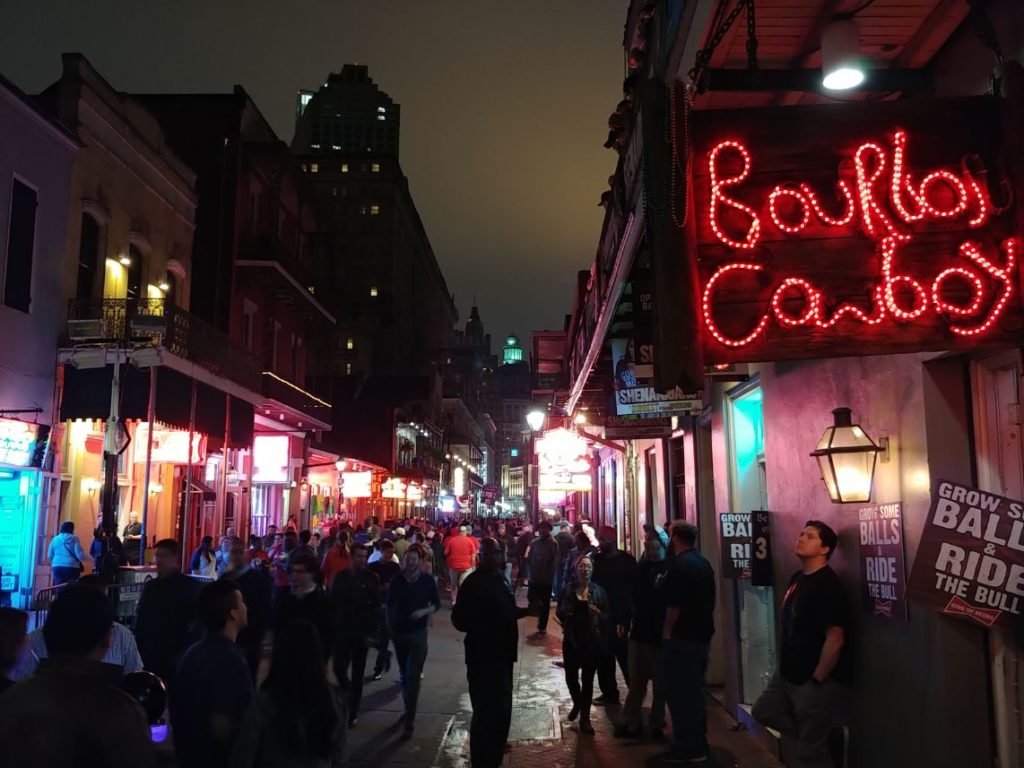 As expected, it was the usual drunken behavior and loud music, but the best bit was seeing all the WWE fans knocking about.
There was a pub playing WWE entrance music and hundreds of people standing around chanting and singling along. It was a great experience and the atmosphere was incredible.
We walked around for a while and then decided to head back to the room around midnight. Tomorrow was Wrestlemania and we were very excited.
More Photos from Day 5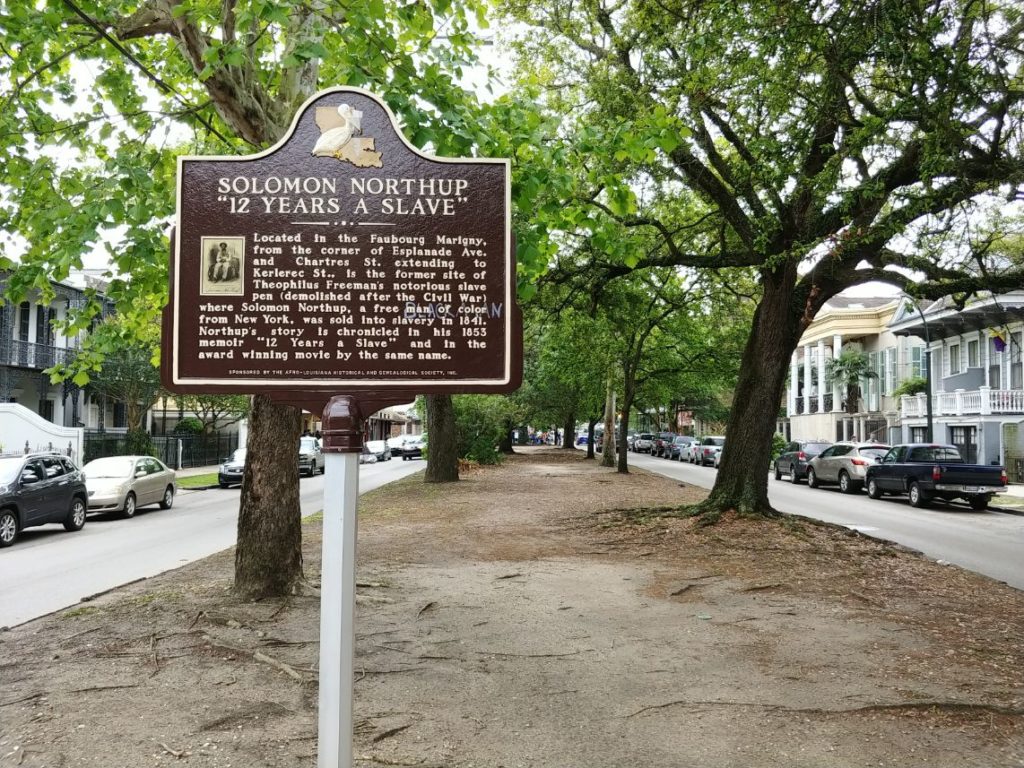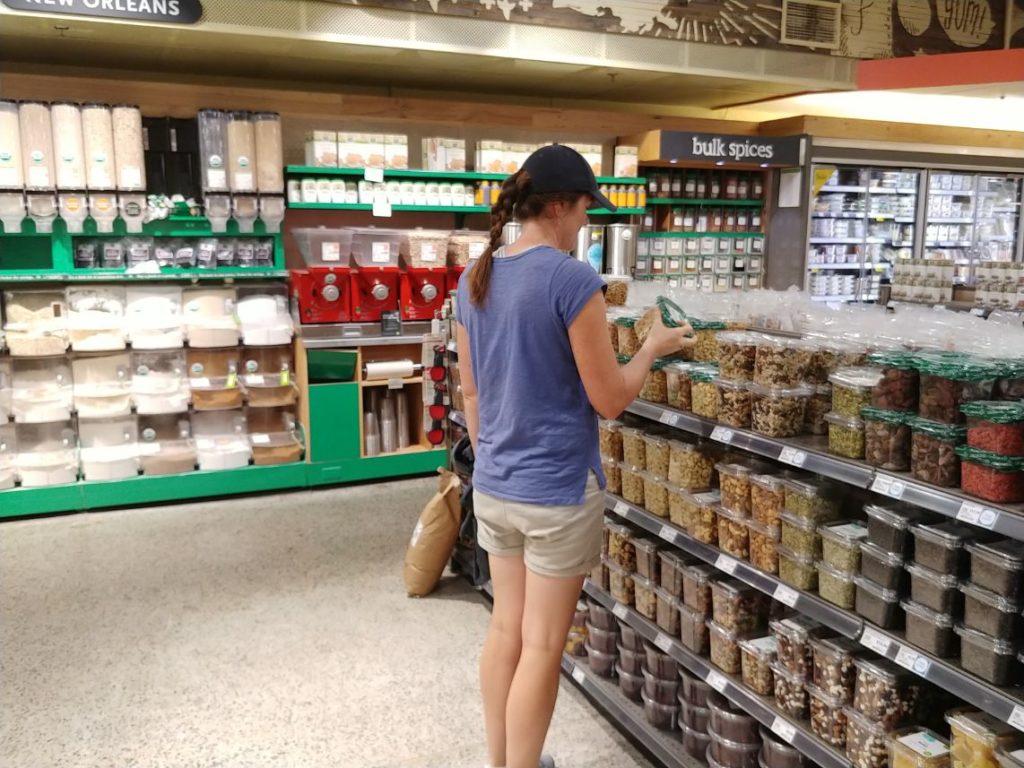 City Park Bike Ride