Belfast was our destination today. But before we hit the road, it was time to pig out on another big complimentary breakfast, something that was becoming a tradition in Ireland now.
Today's drive was going to be a long one. We had a choice of 3.5hrs on the motorway, or 4.5hrs without tolls and through the houses.
We opted for the latter option, as it was thought it was a good way to see some of the countryside and back streets. Little did we know it would take us through the busy Belfast streets which was a bit of a nightmare!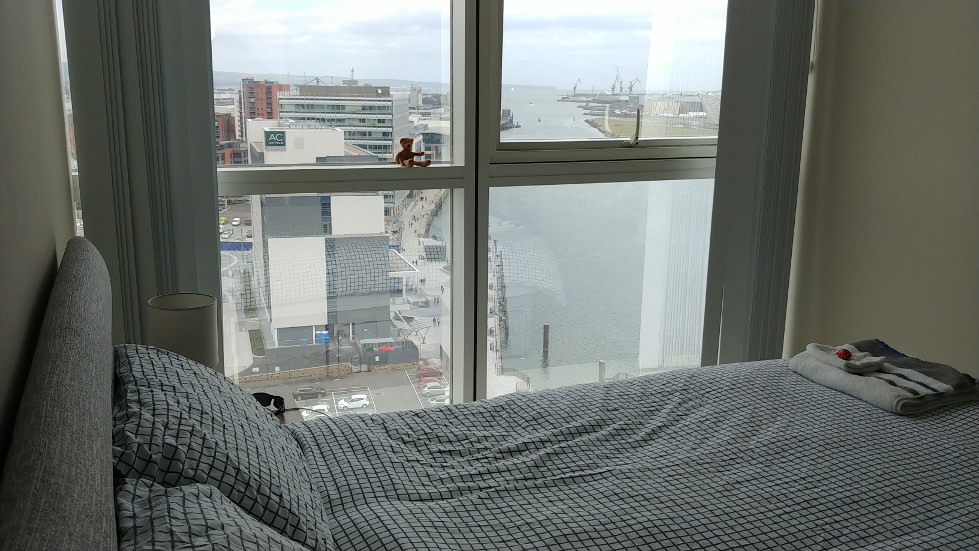 The drive overall was ok and we arrived to Belfast around 1:30pm. There was a bit of a mixup with the keys and we had a bit of stuffing around trying to find our park, but once we got into the apartment we were very impressed.
We'd booked a room via Airbnb and it was an amazing apartment with views of Belfast port, precisely where the Titanic had been built 110yrs earlier.
After checking in, we thought we'd go explore Belfast. We didn't really have any plans, we just strolled around town looking for somewhere to have lunch (which was harder than we'd have thought) and checking out some sites.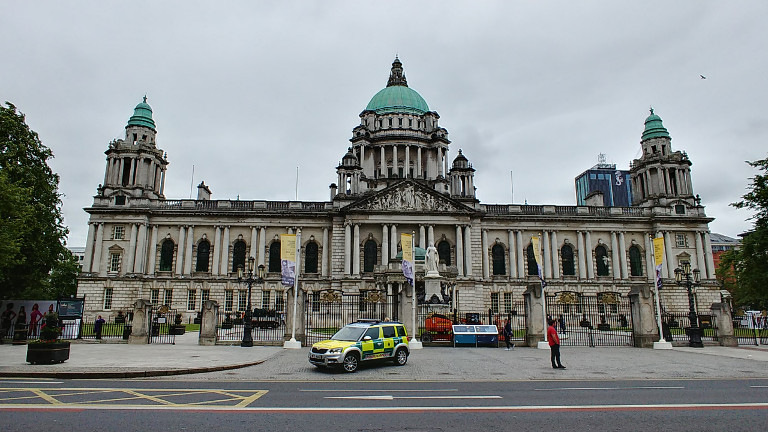 The Belfast City Hall was an impressive structure, while we also saw a Titanic memorial which listed all 1500 or so names of the people who died in the disaster.
Next we stopped for a delicious hot chocolate and then went next door to a famous library.
After walking around Belfast for a few hours, we went back to the apartment to watch the end of the Belgium vs Panama match (which ended 3-0) and met Jane, the owner of the apartment, who was super nice and made us feel very comfortable staying in her apartment.
We had a good chat and she gave us some great advice on things to do whilst in Belfast, as well as some great restaurant recommendations.
The England vs Tunisia match was due to start at 7pm, so we headed back into town to find a pub to watch it at. Jane's suggestion, the Duke of York, was unfortunately closed, so we searched around for another good spot.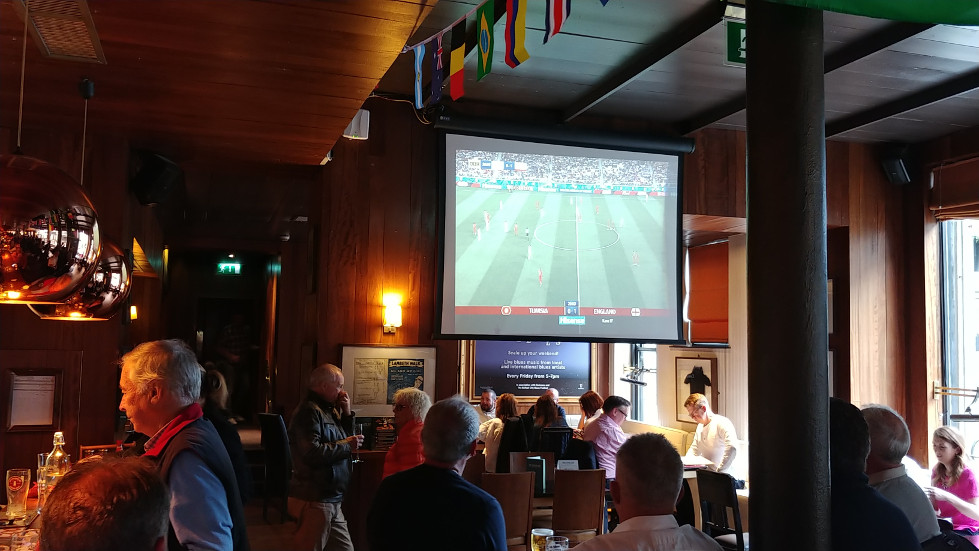 It took a while before we found somewhere decent, but we eventually found a pub called The Cloth Ear which had great food options and a big screen with the game on.
Our meal was an amazing veggie pie and the game was a cracker too, with England winning 2-1 with a goal in stoppage time, much to the bemusement of the lady in front of us who spent the majority of the match with her arms crossed looking out the window in pure boredom.
As was becoming a tradition late in the day in our trip so far, we were exhausted so decided to head back to the room to chill out and watch the sunset over the horizon from the amazing views in our room.
Tomorrows plan is to go to the Titanic museum and also visit the Giants Causeway.
More Picture from Belfast
Where We Stayed in Belfast